Chapter 21
Lata Mangeshkar... in her own voice
Lata Mangeshkar… in her own voice is a transcript of the interview she had with the director Nasreen Munni Kabir. In the interview she speaks about her life, career and interests. All you need to know and learn about this chapter is given below.
Meet the Interviewee
Lata Mangeshkar is known as the "Indian Nightingale".
Born: 28 September 1929
Place of Birth: Indore
Died: 6 February 2022
Major Songs: Lag Jaa Gale, Jiya Jale, Mere Khwabon Mein etc.
Meet the Interviewer
Nasreen Munni Kabir is a documentary filmmaker and producer
Born: 1950
Place of Birth: India
Major Movies: In search of Guru Dutt, The Inner and Outer World of ShahRukh Khan.
Best known for: Creating documentary movies based on Bollywood and has written many books based on Hindi cinema.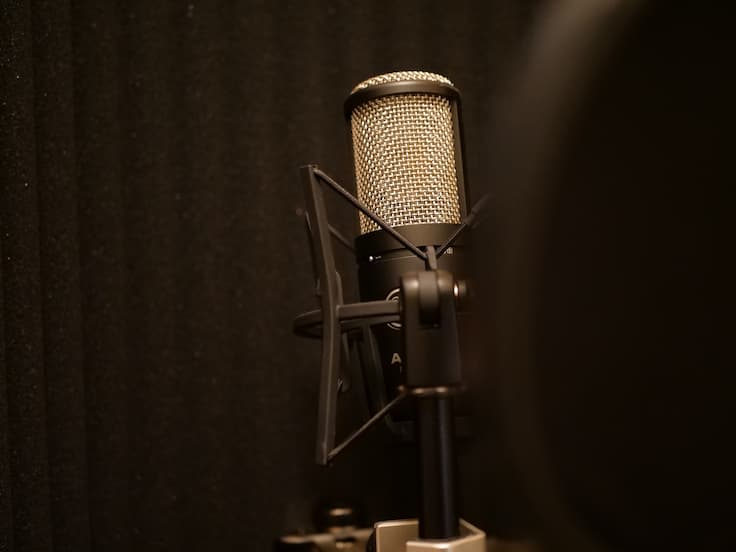 Summary of the Chapter
The Beginning
One day her dad who was a music teacher was teaching his students Raag Puriya Dhanashri. She was playing outside and heard one of his pupils sing the raga incorrectly. She went ahead and pointed it out and even sang the right notes to him. Her father then recognised that they had a good singer at home. She was five when she started to learn music from her father.
First Public Performance
In 1930 she asked her father if she could sing along with him at the beginning of his show in Sholapur. She sang the Khambavati raga and two other Marathi songs.
When she turned 11 she sang on the radio along with her father.
Family
She considers her family to be close-knit. She opened up to her sisters and had a happy family atmosphere.
Acting Career
Even though her interest lay in singing, in 1942 she was introduced as an actor in a Marathi film.
In the interview she opens up about how she was happier to become a playback singer than to be an actor. She sang her first Hindi film song in 1943 for the film Gajabhau.
Definition of a Good Song
According to Lata Mangeshkar the most important aspect of a song is its words. The emotional content of the song is what makes it special.
Next comes the tune and musical interlude. She also believes that the responsibility of the song falls into the hands of the film. She wants her songs to be choreographed well with elegant actors and creative directors.
Personality and Singing
Lata Mangeshkar pays full attention to a song. She applies her mind to making it better. Her concentration is the personality trait present in her singing.
Crossing Language Barriers
While singing in another language she pays great attention to pronunciation. She speaks and listens to a native speaker. Later she writes down the song lines phonetically in Hindi. This helps her to sing songs in other languages.
She knows Marathi, Urdu, Sanskrit, Bengali, Tamil and Punjabi. She finds Tamil to be extremely difficult to speak, read and write. She has sung in 36 Indian languages and also in Dutch, Russian, Fijian, Swahili and English.
Shanta Apte inspired her to learn other languages so that she can sing in many languages. In 1946 she had a conversation with Shanta where she mentioned her singing in Tamil. This encouraged her to learn more languages.
Performing in UK and the US
The interviewer reminds Lata Mangeshkar about her performances in the UK and US. In the double album title "Lata Mangeshkar: Live at the Royal Albert Hall", London Mr Dilip Kumar introduced her as "his little sister with the voice that defies description and definition". According to Lata Mangeshkar she finds the UK audience to be much warmer and welcoming.
Gold Disc by EMI
In 1974, Lata Mangeshkar was presented with a Gold Disc by EMI for being the most recorded artist in the world. She was the first Indian artiste to receive the gold disc. Later in 1979, she performed again at the royal Albert hall London with the Wren orchestra led by Ed Welsh.
She explains it to be one of the most wonderful experiences she had. She also remembers the joy in singing Meera's Bhajans on that day.
Happy or Not
Lata Mangeshkar finds herself to be a positive person. She admits the fact that she hides her emotions and does not show it out which makes it difficult for people to read her moods.
Hobbies
Lata Mangeshkar's major hobby and interest lies in photography and cooking. She was taught to cook by her maternal grandmother and mother. At a very young age she knew how to make a meal and leave the kitchen neat and tidy. According to her, the pleasure of cooking is not about the process but seeing people enjoy the meal that she has prepared. This makes her truly happy.
Her interest and curiosity in photography stems in 1946. When she was interested in photography she asked Madhavrao Shinde, the film editor,to teach her the basics. He taught her the basics of loading film and the different varieties of cameras. She then owned a rolleiflex that she bought for 1200 rupees.
Pandit Nehru
The song "O people of my country" ("Ae mere watan ke logon") is said to have brought tears in pandit Nehru's eyes. The song was written by Pradeepji soon after the Chinese attack on India during 1962. Lata Mangeshkar sang the song for the first time in Delhi on the republic day in 1963. After her performance, then prime minister Jawaharlal Nehru wanted to meet her.
In the meeting Nehru said, "Child you have brought tears to my eyes today. I am going home now. Come and have tea with me". She accompanied him to Teen Murti Bhavan where the prime minister was living.
She then recollects another incident with Nehru. In 1964 there was a charity show taking place at Brabourne stadium. He sent her a message asking her to sing "o people of my country". She sang the song on his request.
Music and Books
Then during the interview she was asked about her favorite music and books.
Lata Mangeshkar enjoys classical music and ghazals. She enjoys reading both Hindi and Marathi novels. She is a huge fan of detective stories and has an entire collection of Sherlock Holmes. She has a taste and interest for Marathi and Hindi poetry. She enjoys Ghalib and other contemporary poets including Momin and Zouq.
Meaning of Music
Music is life and God to Lata Mangeshkar. Music is her prayer. Music is like her parents. She acknowledges that she is where she is today because of music. People around the world recognise her for her music and she receives a lot of love due to music.
Music has given her a career, a life and unconditional love from people. According to her the greatest thing that she has ever received from the rich and the poor is love.
Get Personalized Tuitions
We offer premium education on a personalized level. Online tuition for all grades, tailor-made!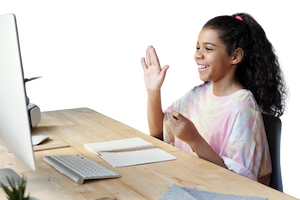 Lata Mangeshkar... in her own voice Questions and Answers
Below are a few questions that you can look out for your examinations and class tests. Stand out with perfectly written answers with help of Aneetta Class.
According to Lata Mangheshkar the most vital part of the song is its words that carry the emotional content.
Concentration, determination, perseverance and thirst for knowledge made her successful.
Lata Mangheshkar would listen and speak with a native speaker. She pays great attention to pronunciation. After listening to the song she writes the lyrics phonetically in Hindi before she sings.